Stage38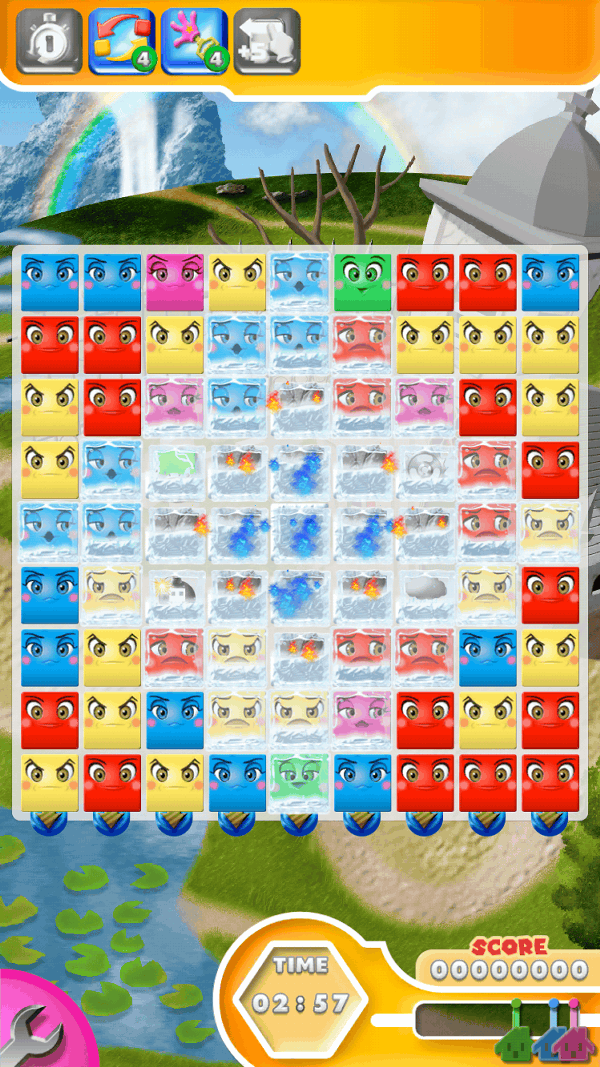 Clear Conditions
| Point Conditions | Points | Other |
| --- | --- | --- |
| 36,000 points | Within 3 Minutes | Extinguish all Fire Panels |
Clear Rank Conditions
| 1 | 2 | 3 |
| --- | --- | --- |
| 36,000 points | 49,000 points | 56,000 points |
Strategy Tip
・The fire (which is the clear condition) is encased in Ice (I know, it makes no sense) in the center of the Stage.
・This is a timed stage, so feel free to fold recklessly.
・There is a hidden Dynamite Bomb, Spinning Saw, Rainstorm, and Chameleon inside the Ice as well.
・Try to access the Dynamite Bomb first to clear a path, then the Spinning Saw. The Rainstorm can be saved for the end for desperate measures.
・The Chameleon can be used effectively to clear out a single color, making folding much easier.