Stage149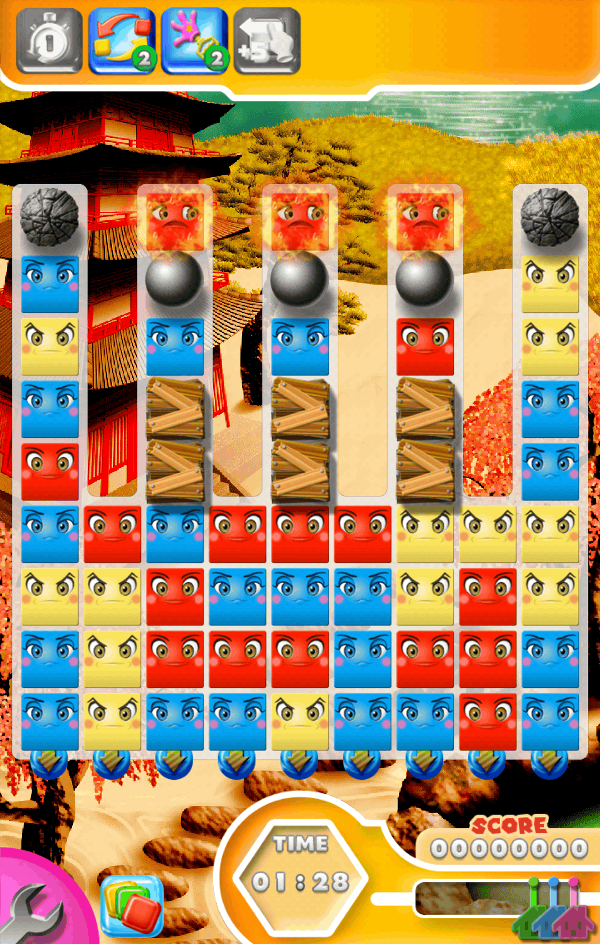 Clear Conditions
| Point Conditions | Points | Other |
| --- | --- | --- |
| 30,000 points | Within 1 minutes 30 seconds | Extinguish all Fire Panels |
Clear Rank Conditions
| 1 | 2 | 3 |
| --- | --- | --- |
| 30,000 points | 35,000 points | 40,000 points |
Strategy Tip
・The path to the Fire Panels at the top is blocked by Iron Balls.
・Create Upward Arrow Panels at the bottom to clear out the 3 columns with Fire panels in them.
・This is a timed Stage, so we suggest you use lots of 2-Panel folding to help create Arrow Panels easily.
・As long as you can break the Boards, you only need to erase 3 Fire Panels, so you don't necessarily have to deal with the Iron Balls.