Stage122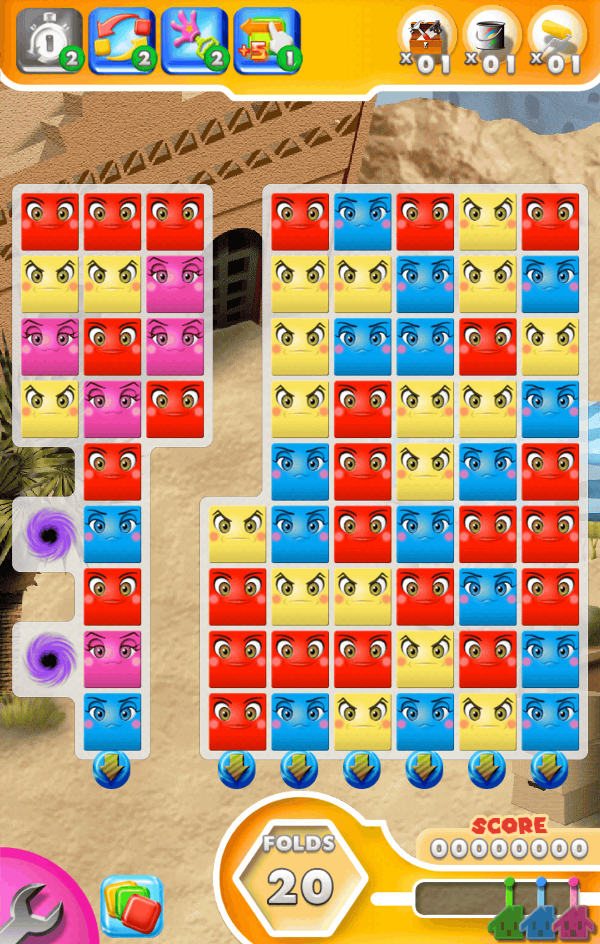 Clear Conditions
| Point Conditions | Points | Other |
| --- | --- | --- |
| 15,000 points | Within 20 Turns | Collect all Parts |
Clear Rank Conditions
| 1 | 2 | 3 |
| --- | --- | --- |
| 15,000 points | 20,000 points | 25,000 points |
Strategy Tip
・In this Stage the Black Holes will constantly pull Panels down on the left side.
・Because of this the Parts will fall in on the left side. Prepare a Horizontal Arrow Panel below the Black Holes.
・When the Parts stop right in front of a Black Hole, use the Arrow Panel to move it down one row and prevent it from getting consumed.