Stage156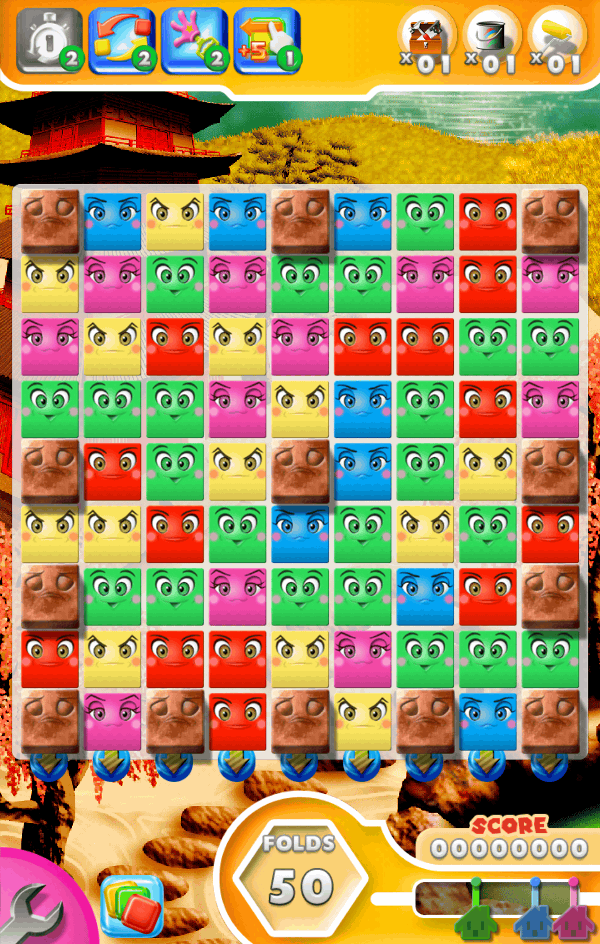 Clear Conditions
| Point Conditions | Points | Other |
| --- | --- | --- |
| 15,000 points | Within 50 Turns | Collect all Parts |
Clear Rank Conditions
| 1 | 2 | 3 |
| --- | --- | --- |
| 15,000 points | 29,000 points | 38,000 points |
Strategy Tip
・This Stage looks deceptively simple with only Rust Panels on the board to start, but Iron Balls will start falling in from above.
・Every 3 folds, a maximum of 5 Iron Balls will fall in from the top, so prepare your columns accordingly so that you can easily drop them to the bottom.
・There are 5 colors to work with here, so if you just fold recklessly, you will find the board at a deadlock. Allow the Rust to create a funnel for you to bring the Parts down.